Reading Time:
4
minutes
There is a famous saying, 'what your mind thinks, you become'. It implies to the businesses, be it small, medium or large as well. When a business person thinks out of their comfort zone and looks for better opportunities to grow their business and to maximise their profit, trying their hands in the Import Export Business is one of the best ideas to sell the product in the foreign market. International trade is not a new term or process; rather it was carried out for centuries since the merchants travel from one border to another and sell their products at a higher margin.
Why Import Export Business?
Import Export Industry is getting bigger and bigger at a very fast pace which not only helps in growing the business of a particular firm or entity; it plays a major role in the flourishing of a country's economy. Import and export are one of the ways to fulfil the need of a country as there are many products which are required in a particular country or on a day to day life, this allows another country to fulfil their demands with its rich resources.
Like in India, the climate and weather condition helps its land to easily grow many agricultural products, such as foods and vegetables and the surplus helps us to export the same to many countries, thus generating revenues at a good marginalised profit. Similarly, countries like Iran has good oil capacity, and India imports 12% of its crude oil at a competitive rate.
Anyone can start an Import Export Trade, but at the same time, one must study the market well to initiate in the process of selling and purchasing of goods on a global level. This is due to the facts that international trade helps to earn more, but there are many pros and cons as well.
If you are looking forward to starting your own Import Export Business, then here are some of the documentation to keep ready to make your first sale or purchase as a start-up. These are:
1. Apply for the Import Export Code (IEC)
Import Export Code or an IEC is the very first thing that you need to get your international trade started. It can be easily obtained from the import-export website or DGFT website where you will get to know important rules and regulations about the products which can be easily exported or imported or the products whose trade is restricted by a particular country or state laws in a given country.
2. Other Documentation Process:
Name of the company
A PAN card (Personal in case of a proprietor firm and company in case of a partnership firm/ company)
Cancelled cheque of company's current account
Photograph of the applicant.
3. RCMC by Export Promotion Council
Once you have registered your firm after obtaining the Pan card and other documents to be submitted for IEC Code, now the next step is to obtain the Registration Cum Membership Certificate or an RCMC from the export promotion council. The RCMC allows you to perform the Import Export Business to cater to the needs of an Import Export Industry.
Now you have all the documents handy; you have the authorisation to perform the business of selling and purchasing the goods from your country to the neighbouring or the countries far to you to meet the market requirement.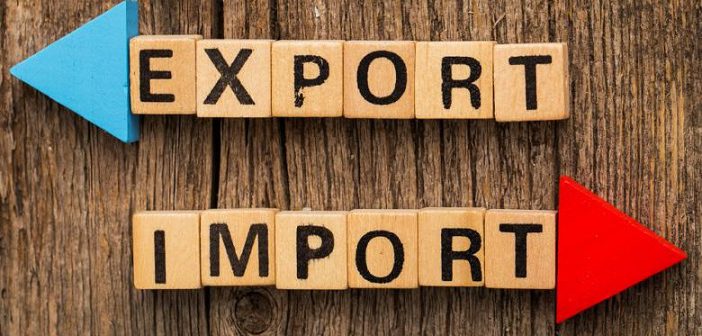 There are several ways which allow you to make your business grow in the international market and also there are wide arrays of products to open the opportunities when done in a proper and well-managed manner.
1. Choose a Product
Choose the product you want to manufacture and want to trade internationally. If you are a trader, then finding the right product, which exactly fits the other country's requirement is the best way to master your business.
2. Select the Right Market
Now you have the product list for Import Export Trade, find the country where the same product is in high demand. Unnecessarily selling the items in the market where it is less required, won't help to earn good profits. Even you can import many products which are scarce in your country and is cheaper in other countries. Import it and sell the same at a good margin.
3. Make Use of Technology
This is a fast-paced world, and everything is done with the help use of technology, in short, the more you make use of technology, the more you are helping your business grow at an easy and well efficient way.
4. Growing your Business Multi-fold by Connecting with an eCommerce Website
This is an online world, and every big entrepreneur is growing their business with the help of eCommerce sites where the customer can easily sell and purchase the products, from a tiny needle to big machines delivered at their doorstep by just a click.
5. Connect with a Good Logistic Company
Sending and receiving goods and services is not an easy task because the products might be in a condition of damage through different calamities. Getting in touch with the right logistics department or an eCommerce shipping company helps your product in a secured and insured condition and lets you easily transport the material through the ship, air or land with proper documentation.
Which products to export?
While there are several products manufactured in India, just finding the right country and the customer will solve the problem of supply and purchase for a person likely to start their Import Export Business. Leather goods, tobacco, cotton, machinery, pharmaceutical equipment, medicines, fruits, vegetables, saffron, gems and precious store, apparels are few out of many products which are being exported worldwide at a good profit.
 So, what are you waiting for?
Find the right import export business institute to start your import export training — Call +91 9211066888 for more details and admission procedures.
Latest posts by Vaibhav Sharma
(see all)